The Picky Cat
When your cat refuses to eat, it can be hard to tell whether it's a sign of illness — or if he's simply being picky.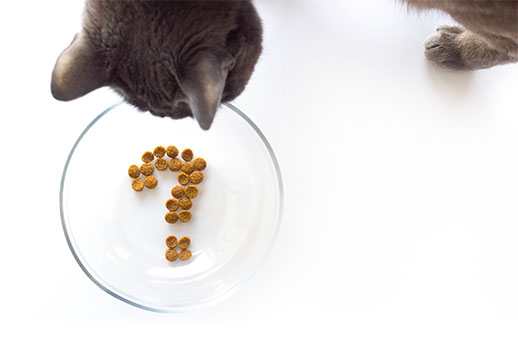 Why is my cat not eating?
Many owners believe their cats are "picky" or "finicky." Yet, healthy cats without stress in their home should have regular eating patterns. There are many possible reasons why your cat refuses to eat today's menu, including:
New people or pets in the home
Changes in food (brand, location, etc.)
Stress from travel
Recent vaccinations
Pain
Is your cat stressed?
If there are situations or environments that cause your pet to feel stressed, it can factor into why your cat refuses to eat. Cats should have a safe and secure place to retreat. In multiple-cat homes, be sure to provide individual water bowls, food bowls, and litter boxes.
Cats do not like to be fed in heavy-traffic areas of the home or in the presence of other animals. In addition, dirty food containers or nearby litter boxes can deter eating.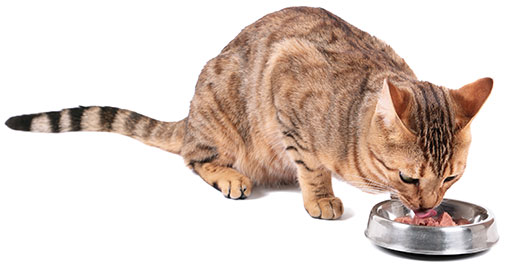 How do I get my cat to eat?
Small changes may help increase food intake, such as:
Feeding smaller, more frequent meals
Adding flavor enhancers
Changing food temperature
Feeding on a dinner plate
Feeding in a different place in the house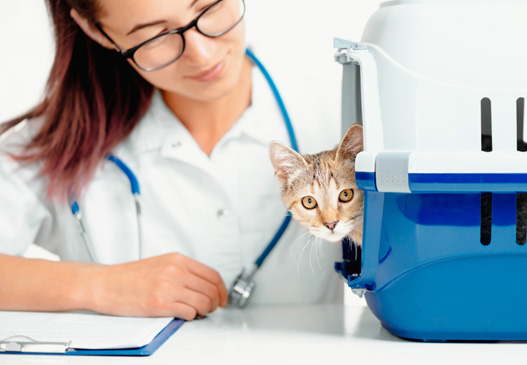 When should I take my cat to the veterinarian?
It's important to identify changes in eating patterns or behavior as quickly as possible. Cats have unique dietary requirements and do not tolerate even brief periods of poor nutrition. Sudden changes in eating behavior can indicate dental problems, digestive problems, or a more serious medical condition.
If you notice your cat refuses to eat, that's a sign something more may be going on. When an adult cat has not eaten in more than 24 hours, or if kittens younger than 6 weeks old have not eaten in 12 hours, it's a sign your cat may be sick.
If you're concerned about your cat's health, download and complete this log to provide important information to your veterinarian about your cat's eating behavior.
Picky or Sick?
If your cat's not eating, it could be a sign of a serious health issue. Take this 5-question quiz to help determine when it's time to take your cat to the veterinarian.
Start Quiz
Disclaimer: This information is not intended to replace discussions with an animal medical professional. Discuss behaviorial and medical concerns with your veterinarian.
Content references can be made available upon inquiry. This site is intended for US residents only.