Getting Your Cat to the Veterinarian
Finding the right veterinarian, knowing when to take your cat to the vet, and how to get them there with minimal stress can help keep your pet in good health.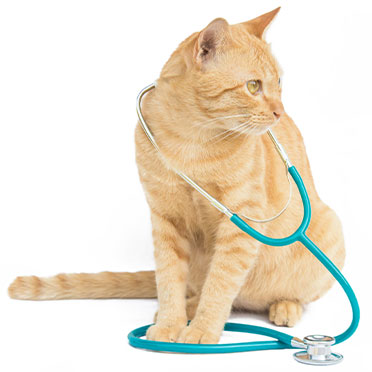 When to take your cat to the vet
So, how often do cats need to go to the vet? One of the best ways to ensure your cat stays healthy is with an annual check-up. Yearly exams can help avoid medical emergencies and set a baseline for body and muscle condition.
Between checkups, it's important to be aware of your cat's health and stay vigilant for any signs of illness. It's a cause for concern when your adult cat hasn't eaten in more than 24 hours, or if kittens younger than 6 weeks old have not eaten in 12 hours. Make an appointment with your veterinarian immediately if this occurs.
Find a Cat Friendly Practice®
Some veterinary clinics have found ways to make their practices more "cat friendly". This may include separate feline exam rooms, waiting areas, and entrances. Some areas of the country even have cat-only practices.
Because veterinarians and their staff realize the importance of cat veterinary visits, some have worked to make sure they are doing everything they can to make it easier for you and your feline friend. Established by the American Association of Feline Practitioners (AAFP) and the International Society for Feline Medicine (ISFM), the Cat Friendly Practice® program is a global initiative designed to elevate care for cats by reducing the stress for the cat, caregiver, and the veterinary team.
You can expect a Cat Friendly Practice® to:
Understand the unique needs and behaviors of cats
Have a feline-friendly environment and make veterinary visits more cat friendly
Understand how to approach and handle cats in a gentle, empathetic, and caring manner
Have the appropriate equipment and facilities needed to diagnose and treat feline patients
Meet specific standards for the facility and care of hospitalized cats
Find a Cat Friendly Practice® near you.
Cat Friendly Practice® is a registered trademark of the American Association of Feline Practitioners.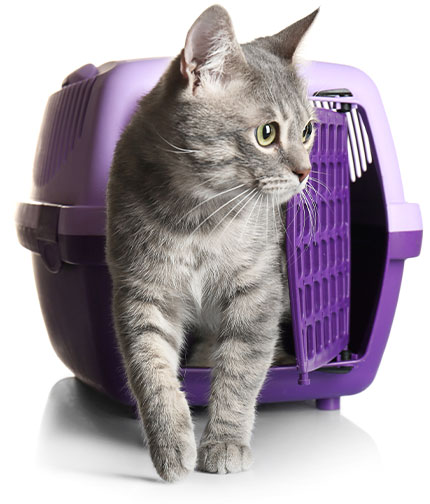 Tips for an easier trip
Now that you know when to take your cat to the vet and how to choose the right doctor, there are several ways you can help your cat have a successful, less stressful trip.
Stay calm. Cats can sense our anxiety or frustrations, which may cause them to become fearful or anxious.
Give rewards to encourage positive behavior. For example, if your cat is sitting calmly in or near a carrier, give a treat.
Make the carrier a familiar place at home by leaving it in a room where your cat spends a lot of time.
Place familiar soft bedding inside the carrier.
Do not chase the cat to get it into the carrier.
Click here for more tips on getting your cat to the veterinarian.
Before your appointment, observe your cat's behavior. Download and complete this document to help provide important information to your veterinarian about your cat's eating patterns and behavior.
Picky or Sick?
If your cat's not eating, it could be a sign of a serious health issue. Take this 5-question quiz to help determine when it's time to take your cat to the veterinarian.
Start Quiz
Disclaimer: This information is not intended to replace discussions with an animal medical professional. Discuss behaviorial and medical concerns with your veterinarian.
Content references can be made available upon inquiry. This site is intended for US residents only.